Ex-libris Collection
Prof. Dr. Hasip Pektaş *
Ex-libris are evaluated according to countries, artists, techniques, styles and even weaves and collected by many enthusiasts. Collectors get a large number of ex-libris by exchanging their double prints with other people. Their purpose in making this exchange is to improve their collections both in quality and increase in number. As a result of their collecting activities, these people also learn the art and printing technology of different periods. The works of well-known artists are the most sought-after ex-libris by collectors. Of these, those related to music and those involving erotic subjects are primarily preferred. These small prints must be signed by the artist. When, how many and with what technique it was printed must be specified. Aesthetic integrity, placement of inscriptions, technical competence are important issues that collectors pay attention to (Picture 1).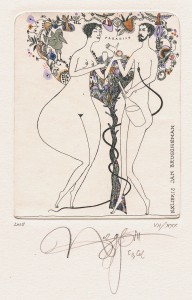 Figure 1: Yuri Nozdrin, Russia, C3/col. (125 x 118mm), 1995
Collectors collect ex-libris on very different subjects according to their interests and give orders to artists who work on subjects they are interested in. Heraldry, occupations, working environments, home interiors, weapons, clothing, music, musical instruments, books, libraries, print shops, architecture, engineering, medicine, art, mythology, astrology, sports, theatre, dance, nude, woman, child It is known that collectors collect ex-libris on many subjects such as portrait, typography, calligraphy, monogram, erotic, word games, botany, zoology, ceremonies, war, death and so on. For example, Erik Skovenborg (1991) states that "Polish collector Norbert Lippoczy, who has more than 1000 books on wine culture in his library, has collected over 5000 ex-libris containing wine motifs and later donated them to the Budapest Wine Museum".
Collectors preserve and present their ex-libris in different ways. Ex-libris are usually kept by sticking on standard cards. These cards are A4 or 21 x 27 cm. in size; The title may include the artist's name, year of birth – death, country, association he is a member of, printing technique of the exlibris, year of production, total number, name of the owner. If these cards are made into a volume of 80-100 sheets, it will be easier for those interested to examine them. However, considering the paper thickness of the ex-libris to be pasted on the albums, it is useful to put thickness on the backing parts of the leaves and thin paper between the leaves. The backs of the ex-libris should not be glued completely while gluing them to the cards. If the entire surface is glued, the work may become stained and torn when removed. It is most convenient to touch the glue from the upper corners and attach them, or fold the small round labels in half and stick one side to the exlibris and the other side to the card.
Another way of storing ex-libris is enveloping or boxing. In appropriately sized envelopes and boxes; They can be stored by classifying them according to artists, techniques, countries, periods or subjects. Despite the difficulty in presentation and examination; Boxing is the best method to protect the ex-libris from wear. Another economical and practical form of storage is filing by sticking to leaves. However, in order for the pasted papers to remain intact for a long time, it is useful to be a little thick.
The most curious issue for those who will have an ex-libris made on their behalf is the cost of the ex-libris. The ex-libris market varies depending on the countries, the reputation of the artist, the material used, the difficulty of the design, the number of molds / colors and prints. An average of 50 or 100 metal engravings for an ex-libris work abroad is ordered between 500 – 1,000 euros, and the same number of woodcuts, linoleum prints or lithographs ex-libris is ordered between 300 – 600 euros. A well-known artist may increase these figures for an original design. In Turkey, there is a base price determined by the Graphic Designers Professional Organization as 3,500 TL. The orderer and the artist determine the exact number by mutual agreement. The very old dated ex-libris, which are not easily found, followed by collectors, are sold above the normal price. For example, a Max Klinger ex-libris can be bought for 200 – 300 euros. It is possible to see them only in large collections. It can also be purchased from related sites on the Internet.
Ex-libris are also sold in bookstores in the form of adhesive labels. The customer writes the name of this ex-libris and pastes it on the inside cover of his book. Collectors define such ex-libris as "universal ex-libris" (Picture 2). Because anyone can take them and add their name. That's why collectors prefer to collect personalized ex-libris. Designed and reproduced upon request by an artist or designer; ex-libris made on behalf of private individuals or libraries.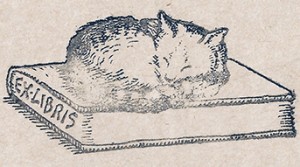 Picture 2:. Universal ex-libris, P7, (33 x 70 mm), Artist unknown.
Today, ex-libris collections are either obtained from auctions of previously shaped collections or are formed by exchanging excess copies among collectors. It is estimated that there are more than two million ex-libris collections and more than 2.000 ex-libris collections made since 1470 in the world. It is argued that there are over 300,000 ex-libris in Germany alone. Ex-libris lover Karl Emich, who even left his military duty in Prussia in 1890 for the development and protection of this art in Germany, left a collection of 40,000 ex-libris to the association he chaired in 1895-1906 after his death. Although the number is unknown, it is known that the Italian Gianni Mantero (1897-1985) has the largest collection in the world. One of the major collections is the 250,000-page collection of Irene Dwen Andrews Pace, which was donated to Yale University in the USA.
The important ex-libris museums of the world with their collections are Denmark Frederikshavn, Germany Gutenberg, Belgium Sint-Niklaas, Russia Moscow, Italy Mediterraneo, Shanghai Fuxihanzhai, Poland Malbork, France Nancy, Ukraine Odessa Lewych and Istanbul Ex-libris Museums. Frederikshavn Museum has one million ex-libris covering the entire history of ex-libris art and shares 450,000 ex-libris on the website "art-exlibris.net". Gutenberg and Sint-Niklaas have about 800,000 ex-libris. There are also many collectors in America, Germany, Austria, China, France, England, Switzerland, Japan and Russia. It is also known that art museums in these countries have ex-libris collections, one of the important collectors, Luc Van den Briele's 25,000 (Picture 3) and Benoit Junod's over 35,000 collections.
Ex-libris lists are very important for collectors and historians. There are many experts who compile these lists and do research on ex-libris. Friedrich Warnecke, Sylvia Wolf, Andreas-Angela Hopf, Dr. Gernot Blum and Karl E. Leiningen, France Louis Bouland, Henri Bouchot, Jacques Clarles Wiggishoff and Eugène Olivier, Italy Jacopo Gelli, USA James P. Keenan, Audrey Spencer Arellanes and Edward K. Carpenter, Sweden Carl Magnus Carlender, Benjamin Linnig and Luc Van den Briele from Belgium, Klaus Rödel from Denmark, Benoit Junod from Switzerland are just a few of the experts who have done research on ex-libris. Benoit Junod is an art lover who served as the Cultural Undersecretary of the Swiss Embassy in our country between 1989-1993 and contributed to the organization of many artistic events and the establishment of our association. Colombian artists made about 200 ex-libris in the name of Benoit Junod, who popularized ex-libris in Colombia, where he worked before Turkey, and started this tradition there.
Benoit Junod, Luc Van den Briele, Dr. Gernot Blum (Picture 4), WJ C Van Eyck, Mario de Filippis, William E. Butler, Brian North Lee, Remo Palmirani, Lars C. Stolt, James P. Keenan, Eva – Maria Wimmer (Picture 5), Keresi Ferenc, Ichigoro Uchida (Picture 6), Martin R. Baeyens are also collectors with a large number of ex-libris.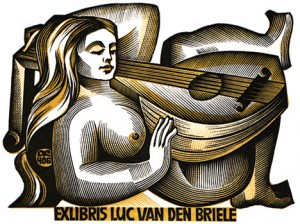 Figure 3: Anatoli Kalaschnikow, Russia, X2/2, (72 x 92 mm), 1976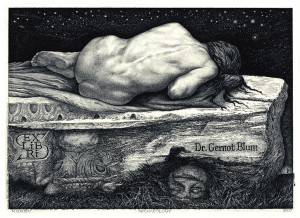 Figure 4: Marin Gruev, Bulgaria, C3+C5, (70 x 98 mm), 2007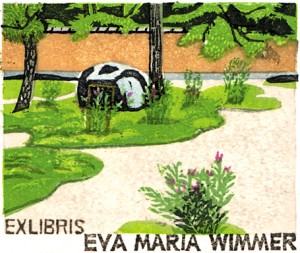 Figure 5: Homma Yoichiro, Japan, X1/9, (80 x 95 mm), 1999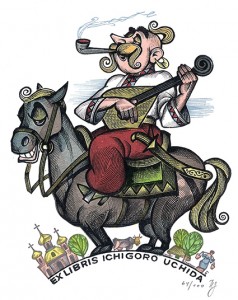 Figure 6: Arkady Pugachevsky, Ukraine, X6, (105 x 85 mm), 2002
There are also critical approaches to exlibiris collecting. Edmund Gosse, who wrote poetry, criticism and biographies in America in the 1895s, criticized the collectors; He emphasizes that ex-libris has been used as a kind of New Year's card until today, sent to friends and colleagues by its owner, and its value is not appreciated. Edmund Gosse goes further in this regard; "Soon people will exchange handkerchiefs as well as ex-libris, maybe they'll start collecting key chains and the like." says.
Despite all the positive and negative approaches, this field of work will continue as a tradition as long as book owners, collectors and artists are interested. It should not be forgotten that ex-libris collecting is a beautiful and rational passion in which similar views and tastes are shared, leading to the establishment of new friendships and friendships.
*  Prof. Dr. Hasip Pektaş, İstinye University, Faculty of Communication, Department of Visual Communication Design. President of İstanbul Ex-libris Society.